Super Bowl LVII: New challenges at a familiar venue
Super Bowl 57 in Arizona! It's bigger than Ever.

Super Bowl 57 was a landmark moment for us at bluemedia, as it marked the 4th time that our home state, Arizona, hosted this prestigious event and marks the 2nd time that bluemedia has the main contract vendor for all graphics in Arizona and it also marks as bluemedia's 10th year as a vendor for the Super Bowl.
Arizona witnessed a historic event, boasting a record-setting crowd. These memories will last a lifetime in our state.
An impressive 375,000 square feet of perforated window vinyl was produced to create immersive visuals that set the stage for an unforgettable Super Bowl Experience.
the challenge
The hurdles we gracefully embraced

bluemedia has always been up for the challenge of complex projects, however, Super Bowl 57 presented us with an even grander canvas to showcase our expertise. This time, our role extended beyond signage, we were orchestrating an intricate execution plan that encompassed securing projection permits, managing insurance matters, and overseeing a diverse range of graphic coverage. The scope ranged from producing and installing multiple building wraps throughout the city, to executing an immersive and eye-catching stadium exterior projection creating an NFL experience that left a lasting impact.
Our Solution
Another chapter added to our book of triumphs on our way forward

Super Bowl 57 graphics coverage was a monumental endeavor, spanning across six distinct stages. We covered 10 linear miles (52,800 linear feet) with fence mesh, ensuring the event's perimeter was visually captivating. Bike barricade covers and entry checkpoints, totaling 6000 linear feet, were expertly adorned to welcome 70,000 participants and watched by 115.1 million fans across the globe according to Nielsen , the television ratings service. It is the most watched Super Bowl ever!

Notably, we ventured into uncharted territory by planning custom projection on the exterior of State Farm Stadium. This groundbreaking feat required intensive efforts from our technology team, who worked tirelessly to make it a reality through deadlines and dynamic shift scheduling.
Project Testimonial
When fans, teams, partners and the NFL fam look around Arizona, it's so special to have this "project" that we shared with each other creating beauty across Arizona, small and big moments that made it shine.

Stressful moments, Peaceful moments, Tearful moments, Powerful moments, Championship moments, the "eyes wide, can't believe that's real" moments, the "I don't remember seeing that one" moments, the that seems impossible moments and the I know we can make this happen…together…moments.

A 9500 square foot mural and ticket art done by an artist with a lot of heart, 8k projection for the largest stadium graphic to date, multiple projection shows, out of this world design, sculptures, reimagined entries, photography that made you feel closer to nature, streetpole banners and fence mesh for days, fully transformed hotels, two rivals meeting for the first time at Opening Night, billboards, hustle and heart, creative proofs that became reality, larger than life moments and NFL fans won't EVER that forget moments.

You made those moments.

I was listening to a podcast the other day and they said "creativity is closer to magic than it is to science."

YOU are PROOF that statement is TRUE.

Congratulations on creating magic…
Daphne Wood
Director, Events at the National Football League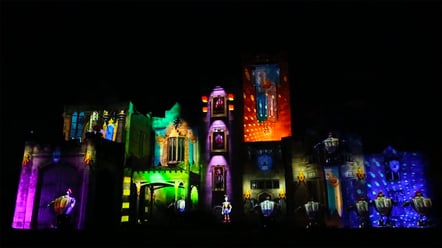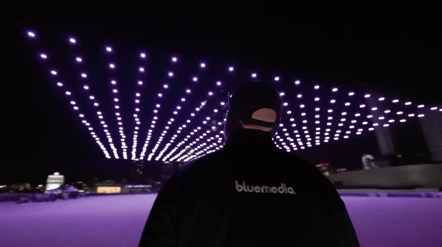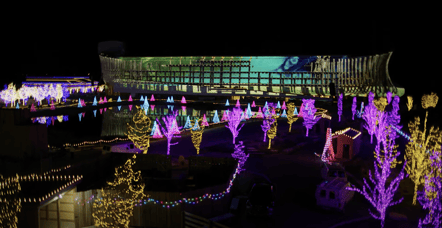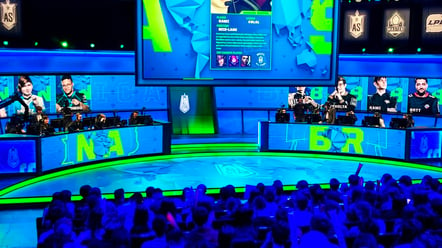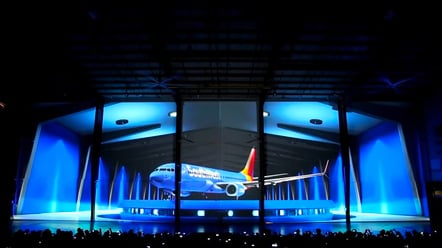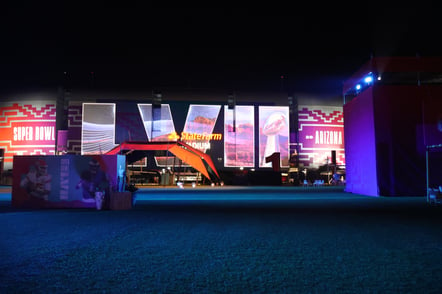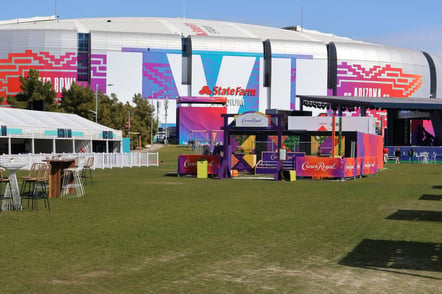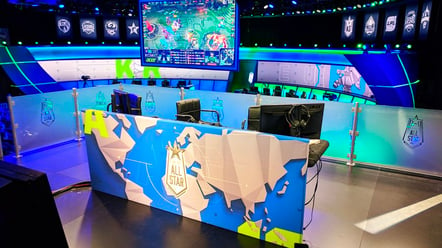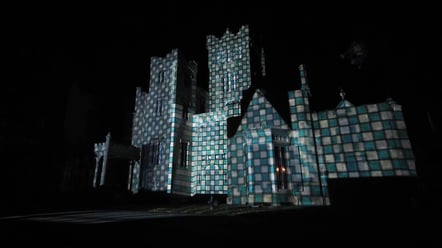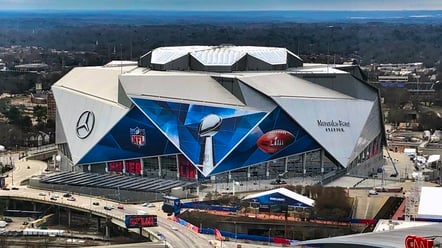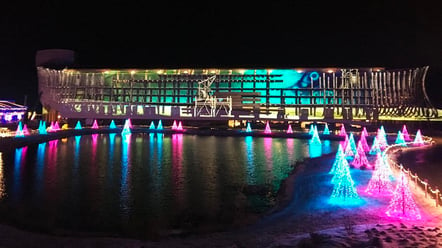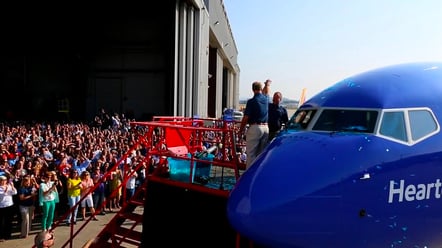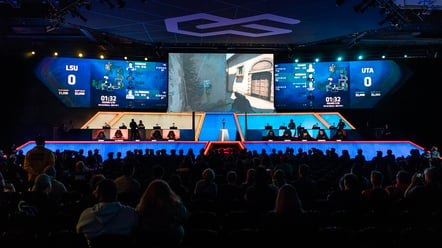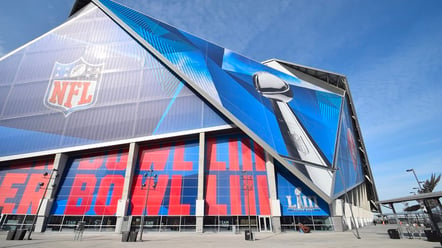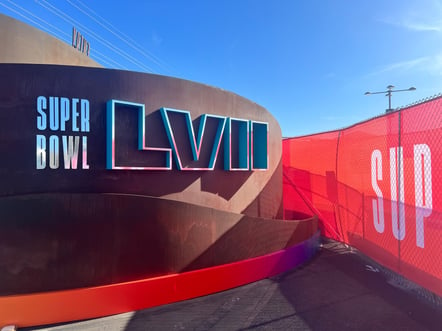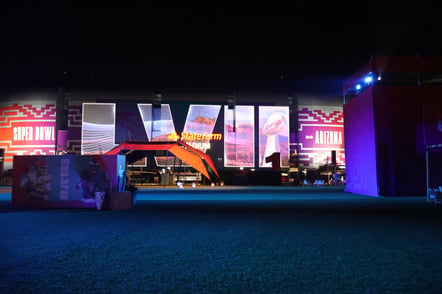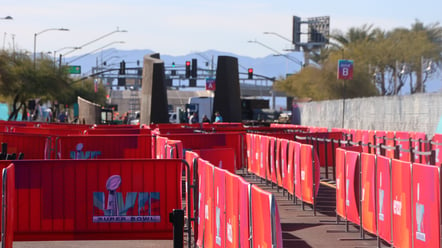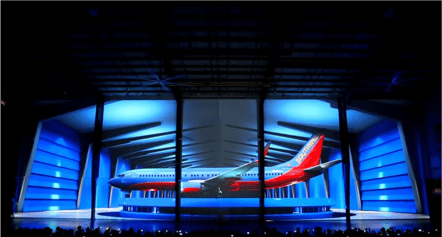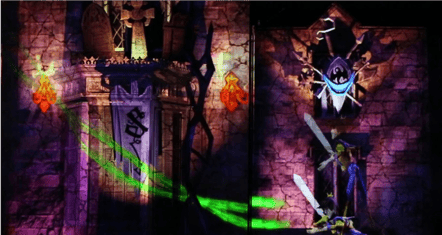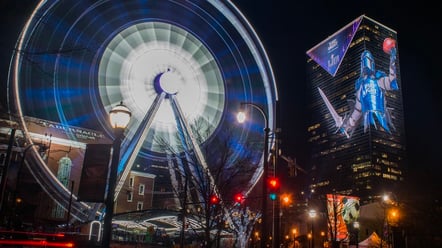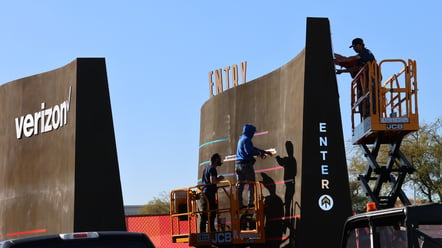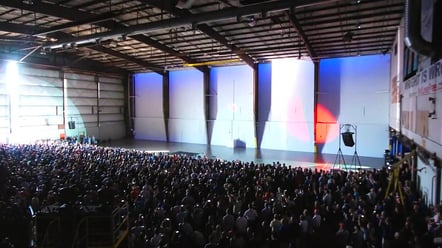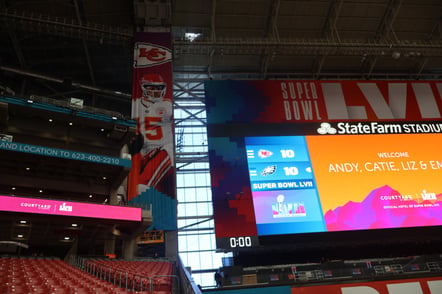 We Are Brand Activators
Every brand has a story. We transform them into an impactful and captivating reality. Our passion for creativity and innovation drives us to execute remarkable immersive environments and activations that leave a lasting impression.
Let's bring your idea to a Reality
We combine our wealth of experience with your brilliant idea to craft something truly unforgettable.