Unforgettable experiences with experimental domes
In the ever-evolving landscape of event marketing, bluemedia has emerged as a pioneer in delivering unforgettable and highly customizable event experiences. Our experiential domes have redefined event environments, offering versatility, durability, and climate control, and can be tailored to a myriad of purposes. From corporate retreats to music festivals and conferences, these domes have become the ultimate canvas for creating immersive and memorable experiences.

bluemedia's experiential domes are not just structures, they are transformative environments. These domes serve as 360-degree theaters, where captivating brand narratives are brought to life through cinematic motion graphics and awe-inspiring soundscapes. Every element of the dome can be tailored to suit the specific event, from furnishings to lighting, ensuring a truly unique experience for attendees.
These domes are equipped to meet diverse needs and creative visions, with multiple sizes accommodating anywhere from 10 to 1000 people
bluemedia's domes offer 30% more screen area than competitors, and our single-server technology eliminates the hassles and expenses of multiple servers
the challenge
Navigating Challenges & Constructing Massive Dome Structures

Despite the remarkable features, creating these immersive experiences posed unique challenges. One major challenge was the complexity of constructing massive dome structures and ensuring structural stability. The logistics involved in balancing and installing these multi-layered structures within tight timeframes were substantial.

The project's success hinged on aligning the efforts of three crucial disciplines: print, build and technology. The physical structure, entrance setup, graphics installation, technology integration, and live feed testing required meticulous coordination.
Our Solution
Cutting-Edge Dome Technology for Enhanced Immersion

bluemedia's innovative solutions set them apart. Our domes are designed with a greater-than-hemisphere layout, maximizing the hemispherical screen and delivering a more immersive experience. Custom made cinematic quality reflective screen material and advanced manufacturing processes reduce seam visibility, ensuring a seamless visual experience.

By providing unique and versatile solutions, bluemedia has not only met clients' needs but exceeded them. These domes have become catalysts for viral on-site fan experiences, amplifying brand visibility and engagement. bluemedia's commitment to innovation and seamless coordination across disciplines ensures our place at the forefront of experiential marketing. Paul, a bluemedia team member, highlighted the extraordinary impact on attendees as they step into the dome. Their overwhelming reaction leads to spontaneous capturing and recording of moments, resulting in increased online engagement and the overall success of the event.

In the realm of event marketing, bluemedia's domes have truly redefined the rules of engagement, setting new standards for unforgettable experiences.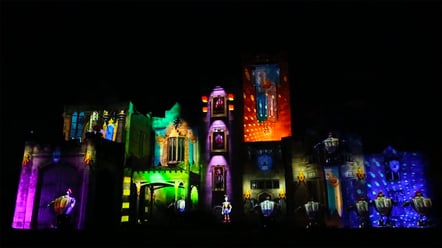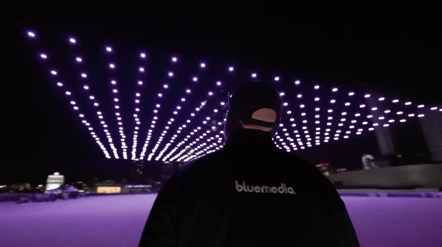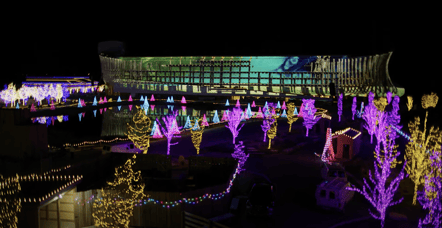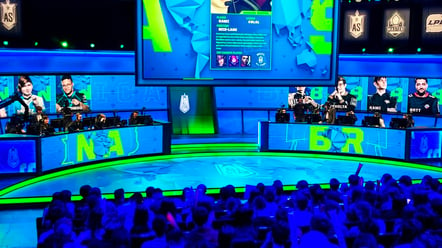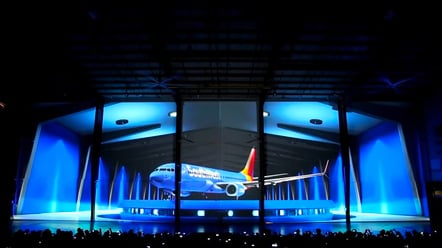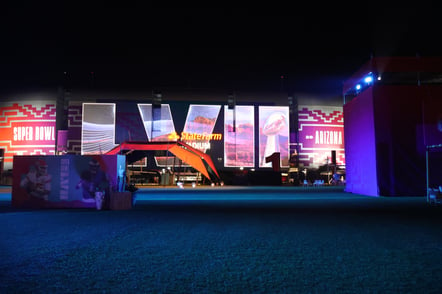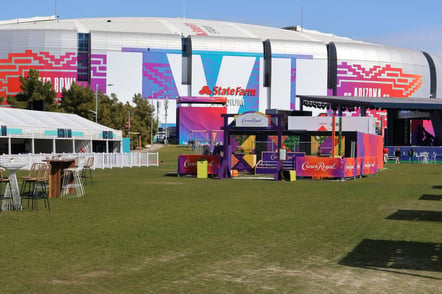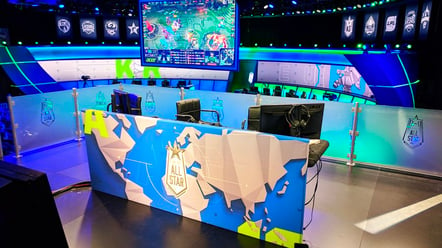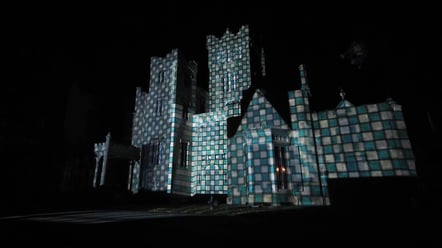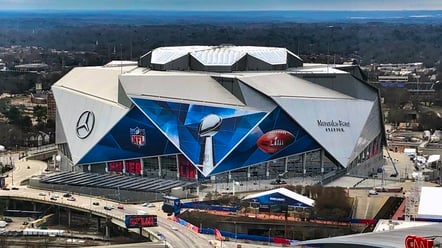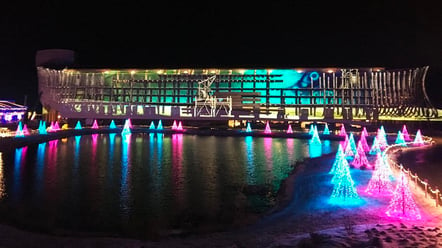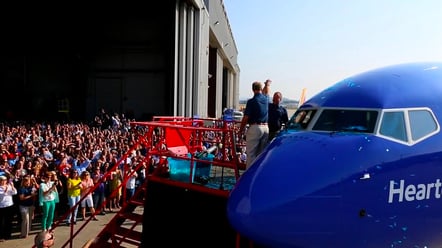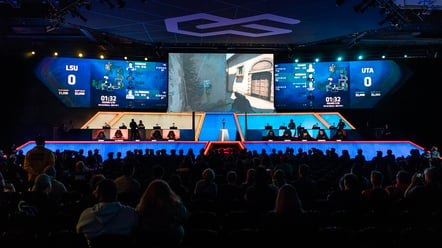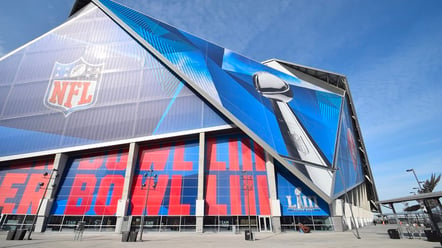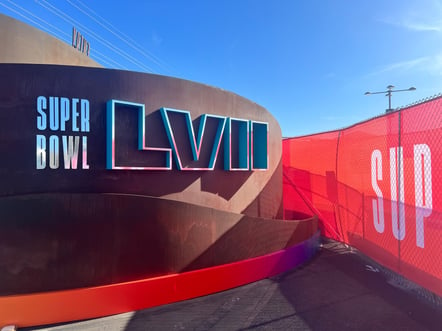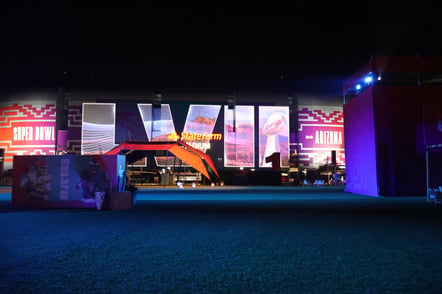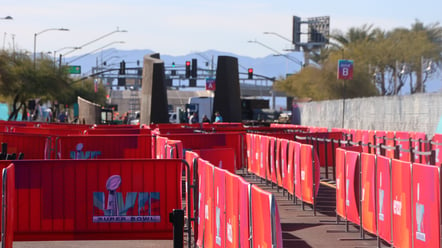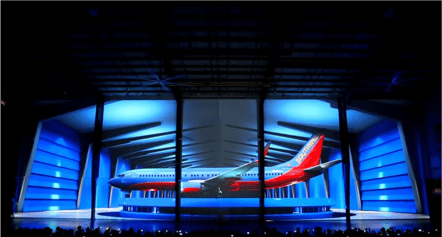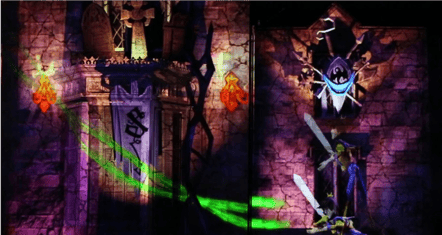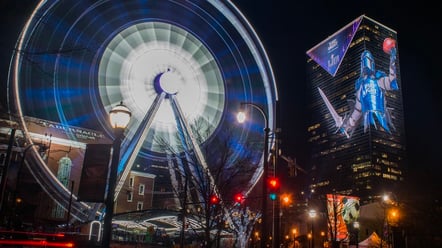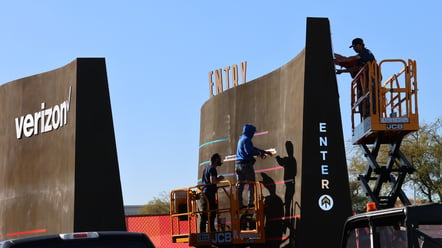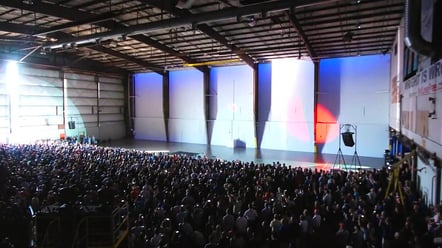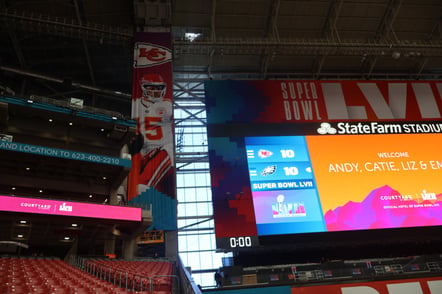 We Are Brand Activators
Every brand has a story. We transform them into an impactful and captivating reality. Our passion for creativity and innovation drives us to execute remarkable immersive environments and activations that leave a lasting impression.
Let's bring your idea to a Reality
We combine our wealth of experience with your brilliant idea to craft something truly unforgettable.