Wrapping the Astrodome with Netflix's Selena: The Series
In the heart of our portfolio, amongst the grandeur of Super Bowls and Formula 1 races, lies a unique project that holds a special place in our journey. bluemedia, through a valued referral, took the lead in transforming the iconic Astrodome as part of Netflix's heartfelt biography, "Selena: The Series."

Our role in this project was clear - to capture the essence of Selena Quintanilla-Pérez, the legendary Tejano singer, and bring her legacy to life. We wanted to create a larger-than-life visual representation of the Tejano singer.
Picture this: the grand Astrodome, a stormy backdrop, and the challenge of bringing Selena's legacy to life.
This wrap would grace the side of the Astrodome, a historic landmark in Houston, as part of an ongoing promotion for "Selena: The Series" on Netflix.
the challenge
Asbestos Issue and Unpredictable Weather

bluemedia encountered significant hurdles during the project. Firstly, the Astrodome experienced an asbestos issue, and we were not allowed to drill into the building to secure the massive print, posing a unique challenge.

Additionally, the unpredictable weather conditions during installation challenged the team's determination. However, our can-do spirit prevailed as we devised a solution to securely fasten the wrap from the floor, roof, and cabling, overcoming the elements.
Our Solution
A Unique Approach That Soared

In this project, our key distinction lay in our capacity to adapt and innovate. Instead of opting to drill into the Astrodome, we devised a clever strategy, securing the massive wrap by tying it from multiple points. This ingenious approach not only guaranteed the project's success but also underscored our expertise in managing events seamlessly.

In the end, it was an epic effort from us at bluemedia. Despite all the wild weather and hurdles we faced, we put our heart and soul into making it happen. The result? A stunning, larger-than-life promotion for "Selena: The Series" on Netflix that wowed everyone. We had to adapt to unexpected challenges and the results were absolutely incredible! Our teamwork and determination left both our client and the audience in awe.
Project Testimonial
Had a great experience working with Harlan and Paul at Bluemedia. From Concept and Design through execution, they were a pleasure to work with all the way!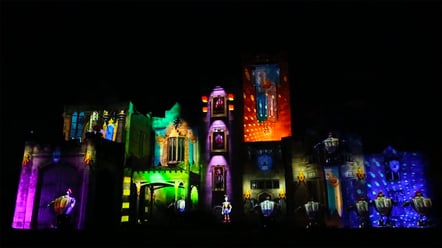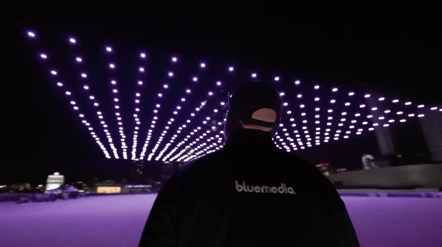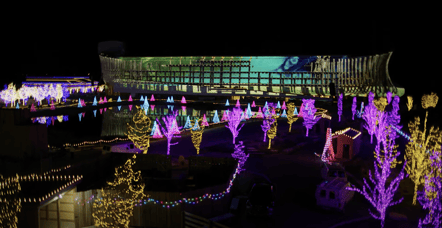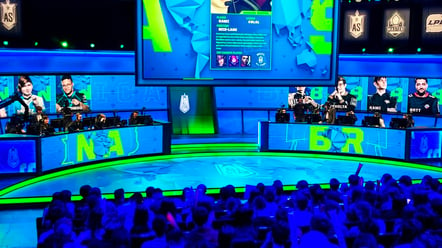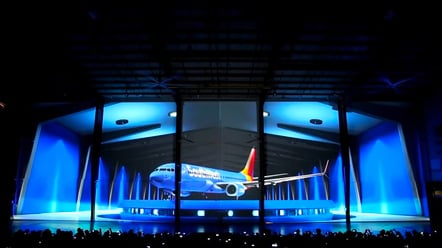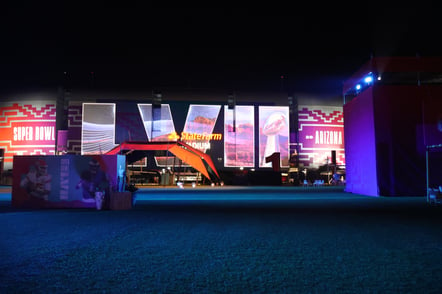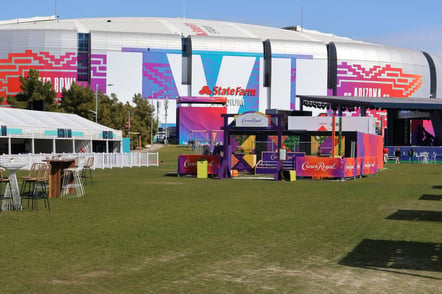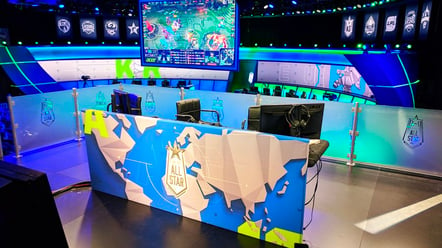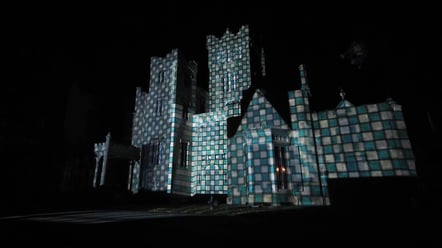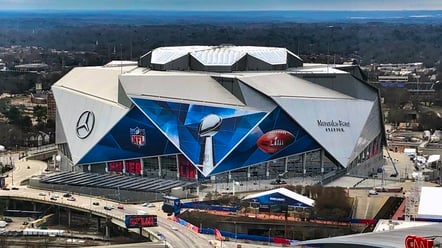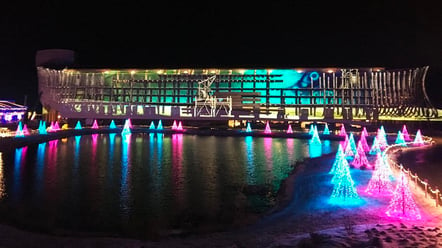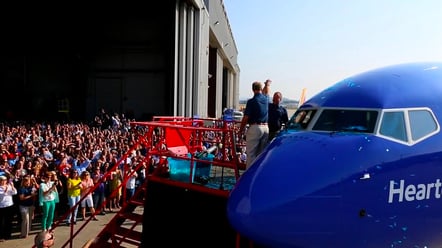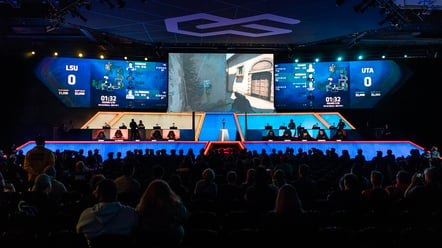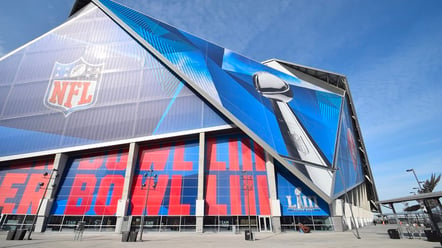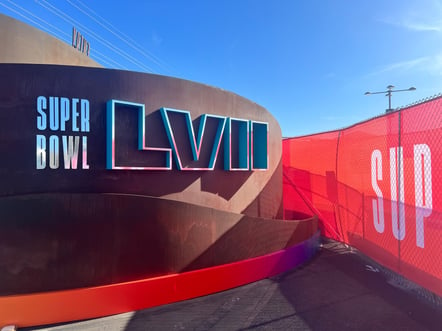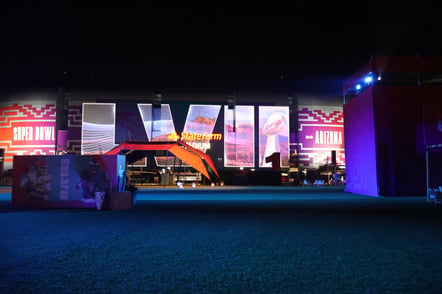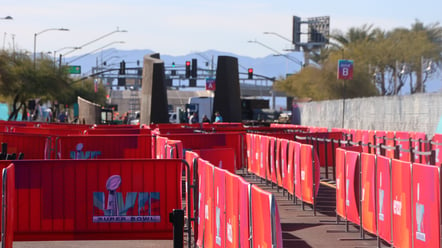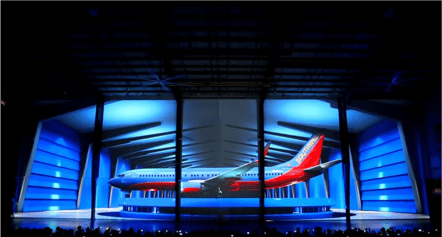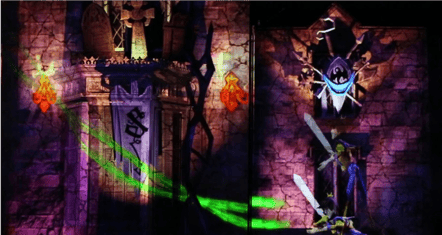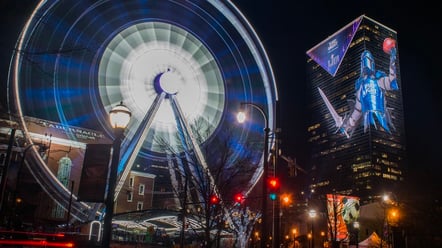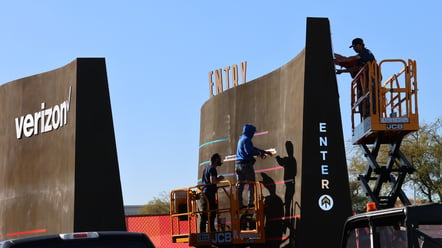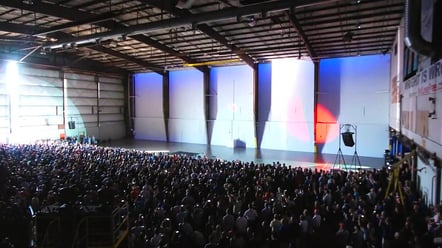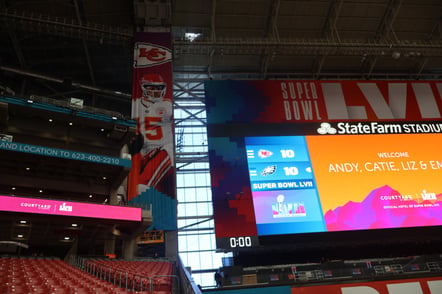 We Are Brand Activators
Every brand has a story. We transform them into an impactful and captivating reality. Our passion for creativity and innovation drives us to execute remarkable immersive environments and activations that leave a lasting impression.
Let's bring your idea to a Reality
We combine our wealth of experience with your brilliant idea to craft something truly unforgettable.