Journey into the Cosmos: A 4D Marvel at Comic-Con
Transforming Comic-Con with Immersive Branding

San Diego Comic-Con, a mecca for fans of fantasy and science fiction, annually draws hundreds of thousands of enthusiasts eager for a glimpse into the world of comics, stories, and pop culture. With the spotlight on upcoming shows and attractions, the event's success depends on creating immersive experiences and unforgettable branding. We, bluemedia, a leader in event management and experiential solutions, embarked on a transformative journey to craft a spectacle that would stand out in the sea of excitement, showcasing the highly-anticipated brands like FOX and Nat Geo among the myriad of other offerings and brands.
Staying within budget, exceeding client expectations, and creating memorable installations all contributed to project success.
From exterior domination to total immersion, we delivered an unforgettable showcase for FOX's "Cosmos" and Nat Geo documentaries.
the challenge
From Tight Schedules to Delicate Balance in Comic-Con

While the convention buzzed with energy, challenges arose from the demanding schedule and simultaneous events, including other conventions and concerts. Our scope extended beyond the convention center, encompassing exterior and interior branding in hotels and more. Disrupting guests' experiences was a concern, necessitating a delicate balance between our work and their enjoyment. With compressed hours and crews managing multiple installations, time became our most valuable resource. Bluemedia was tasked with transforming various spaces, including the lobby, bank area, walls, and ceilings, into immersive brand experiences. The complexity of these installations required meticulous planning and execution.
Our Solution
Immersive Branding: Bluemedia's Comic-Con Transformation

Bluemedia's approach was marked by innovation and precision. Our Exterior Domination began with producing custom exterior printed wraps. Our scope of work included building wraps, interior branding, and graphics. The lobby bank area became our canvas, with walls and ceilings transformed into an immersive experience. Every nook and cranny was adorned with the essence of bluemedia's creativity. To address the challenges of simultaneous events, we adapted by working quietly and efficiently. Our teams synchronized efforts to minimize disruption for guests, making their Comic-Con experience seamless.

Challenges were met with innovation, and successes were celebrated as we continued to evolve and expand our creative horizons.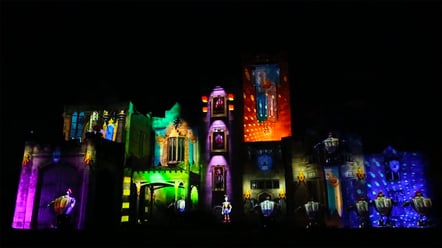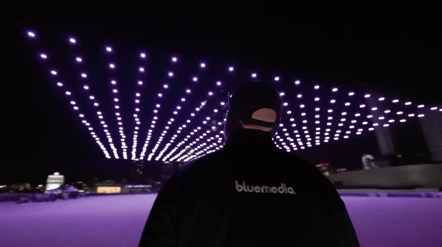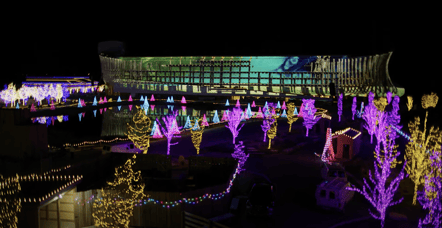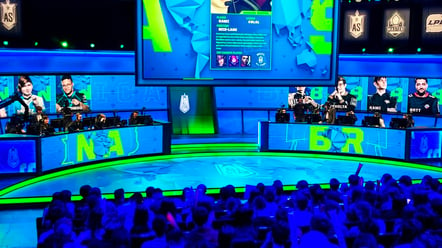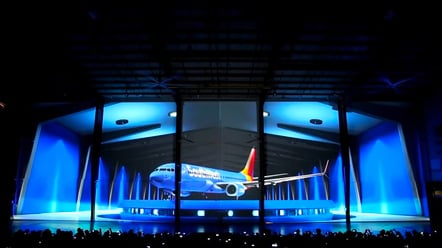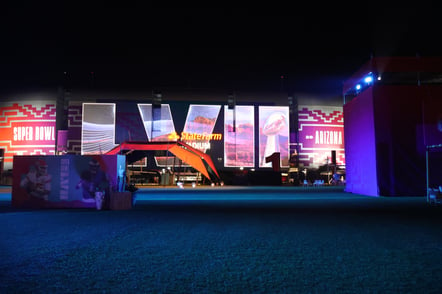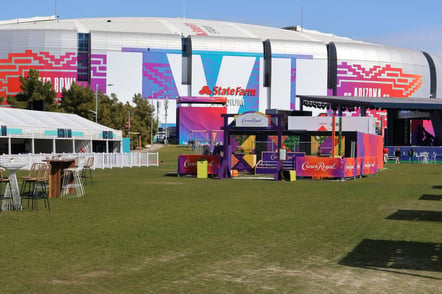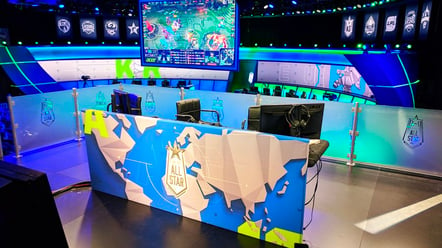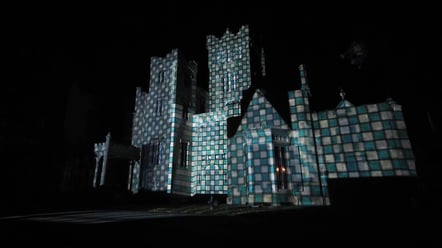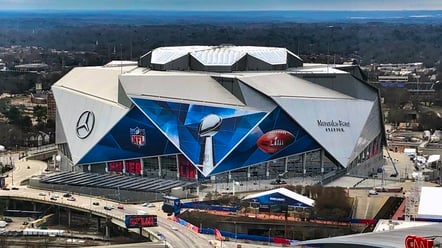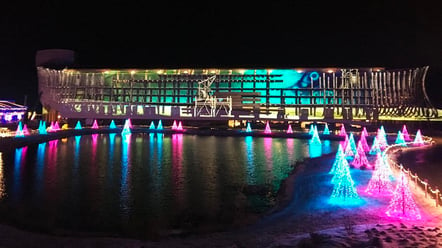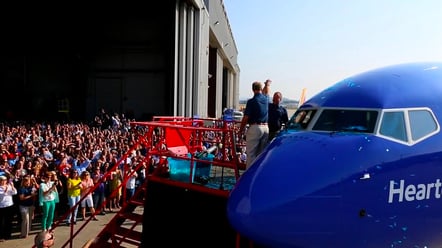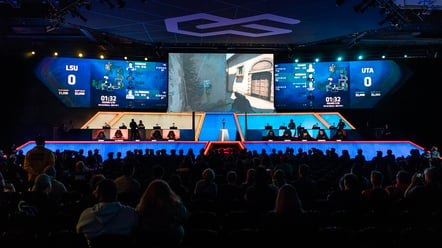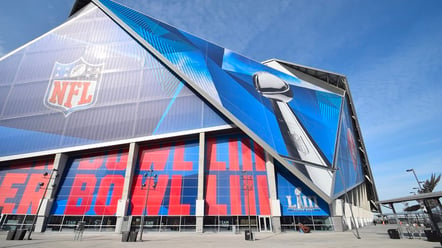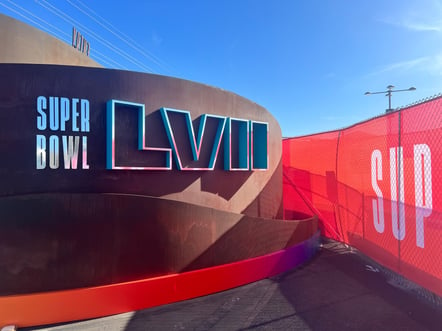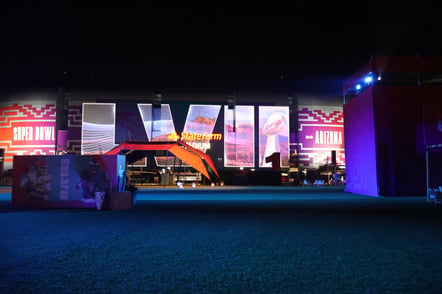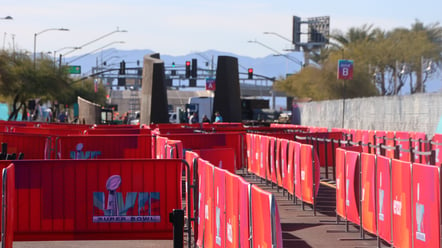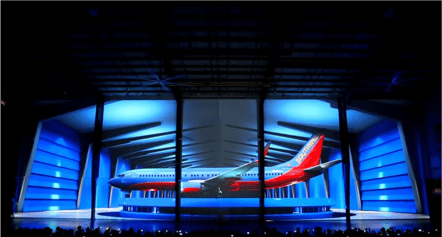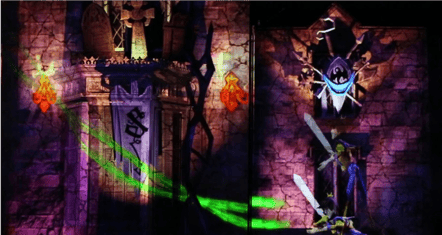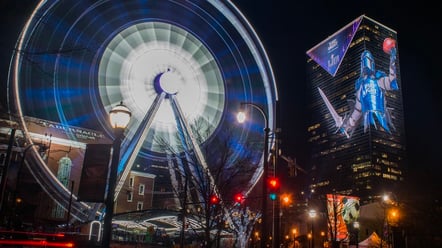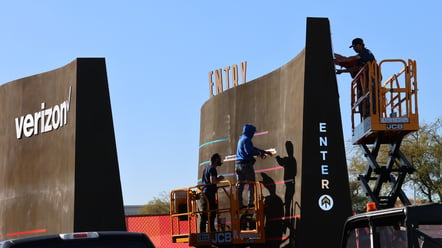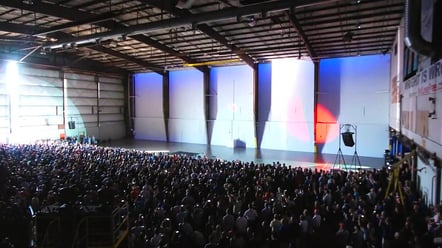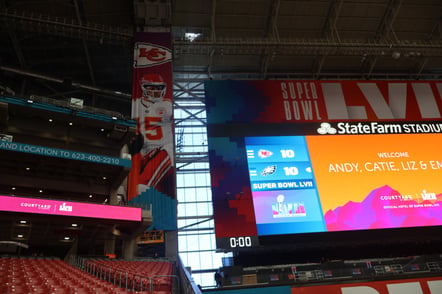 We Are Brand Activators
Every brand has a story. We transform them into an impactful and captivating reality. Our passion for creativity and innovation drives us to execute remarkable immersive environments and activations that leave a lasting impression.
Let's bring your idea to a Reality
We combine our wealth of experience with your brilliant idea to craft something truly unforgettable.