The Mercedes Benz Stadium Building Wrap Marvel
At bluemedia, we bring innovation to life through our dynamic and eye-catching building wraps. Our latest venture with Mercedes Benz Stadium was no exception. We were entrusted with the task of adorning this iconic landmark with high-resolution graphics, turning it into a radiant masterpiece. In collaboration with Merkley and Partners, the ad agency behind Mercedes in NYC, we set out on an exciting journey filled with creativity, innovation, and brand activation.
Maneuvered around the major events at summer peak like Beyonce concert, the SEC opening game, and the Falcons preseason schedule.
Achieving the difficult task that no one has ever accomplished before, wrapping five facets of the Mercedes Benz Stadium.
the challenge
When Graphics Meet Architecture

Our partnership with Mercedes Benz Stadium was a testament to our expertise and reputation in the field. Although recommended by the stadium itself, we underwent a rigorous bidding process that attested to our commitment to delivering excellence. The scale of this project demanded meticulous planning, extensive communication, and ingenious solutions.

Mercedes Benz Stadium boasts intricately designed facets (windows) that needed our expertise to illuminate all the graphics at night. This wasn't our first rodeo; we had previously wrapped the same stadium for Super Bowl 53.

Our journey was filled with unique experiences and opportunities. Working in late summer meant we had to maneuver around major events like the Beyoncé concert, the SEC opening game, and the Falcons preseason schedule. These "blackout" dates added complexity to our timeline.
Our Solution
Navigating Timelines Amidst Star-Studded Events

Despite these hurdles, we pressed on, ensuring fan interaction reached its peak during the Atlanta Falcons home opener game on September 10th.

Our proudest achievement in this project was achieving what had never been done before. We wrapped all five facets, including the main facet known as the "Window to the City." Super Bowl 53 had only seen the front three facets wrapped, beating our own previous accomplishments. This remarkable endeavor showcases our commitment to pushing boundaries and exceeding expectations as a brand activation company.

Looking back, we wouldn't change a lot about this project. However, we do wish for uninterrupted time to eliminate any uncertainties.

At bluemedia, we don't just wrap buildings; we transform them into works of art.
Project Testimonial
It was great working with RJ and the entire team at bluemedia. You guys' ROCK, the stadium looks amazing.
Angel Pabon
Senior Producer for Merkley & Partners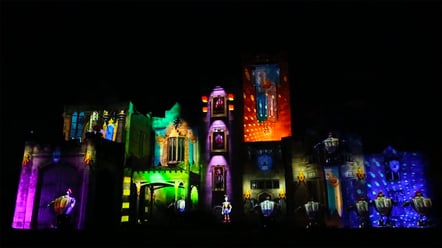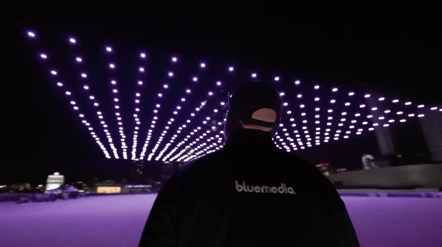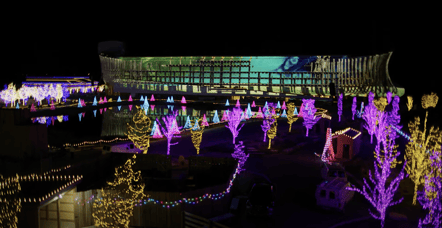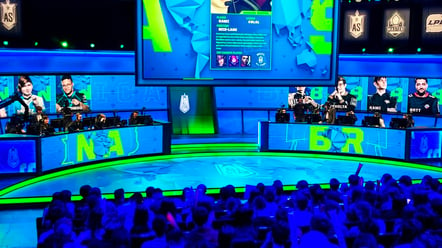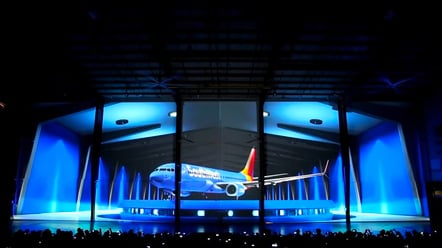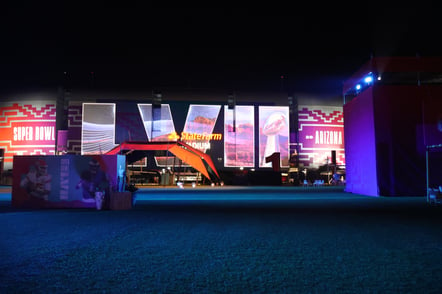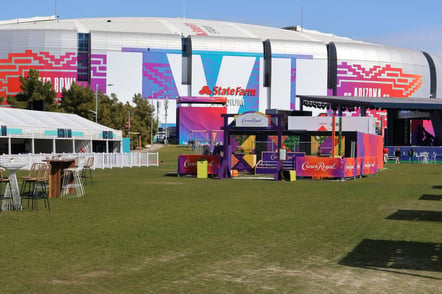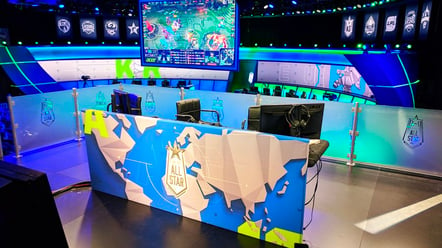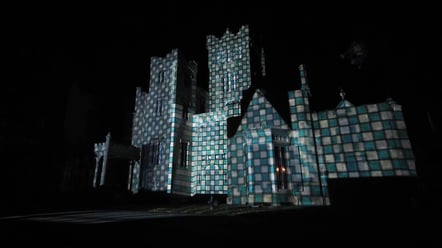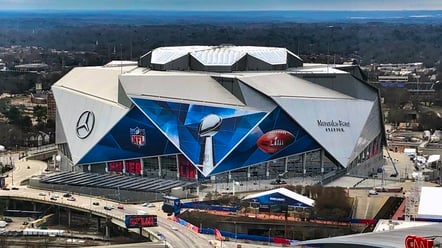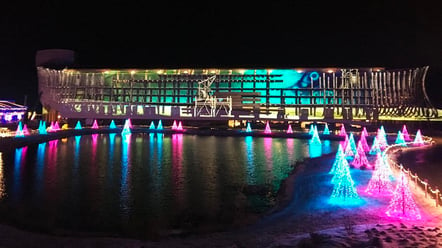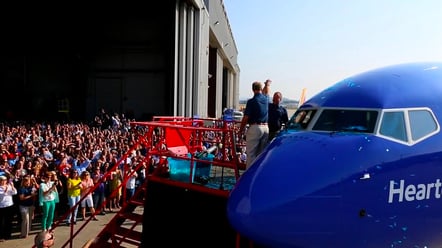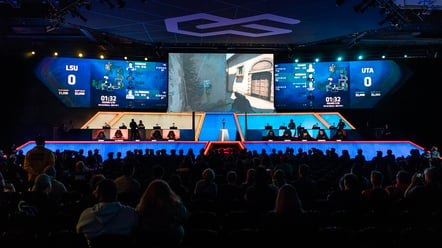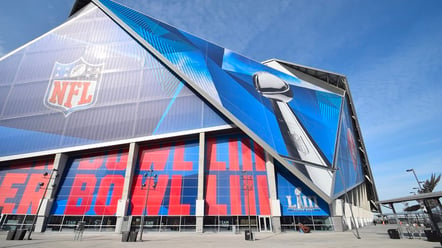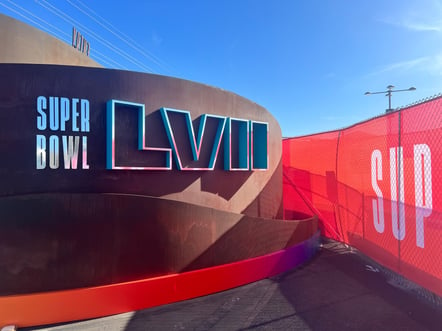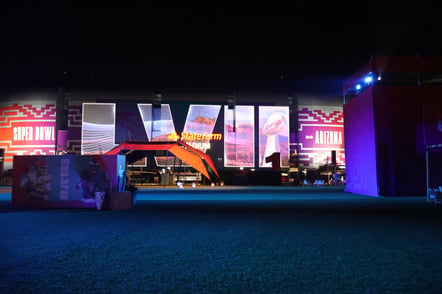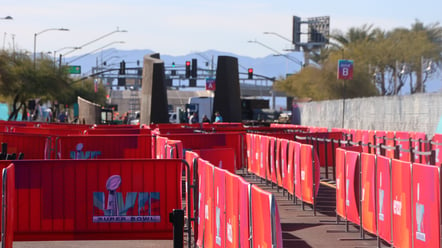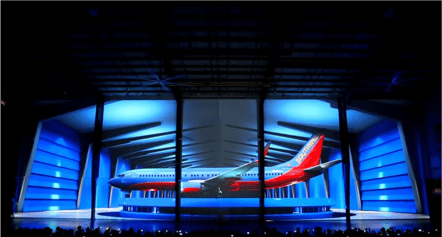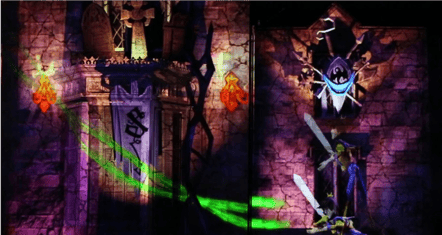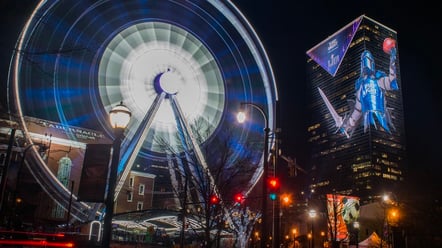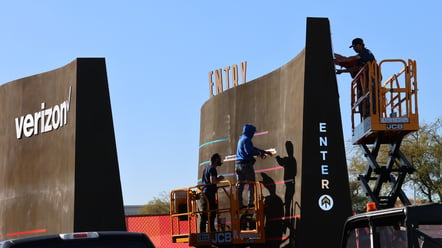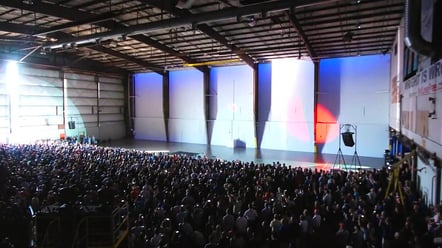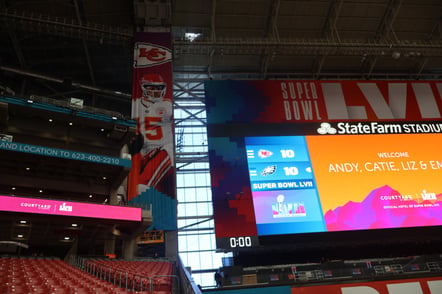 We Are Brand Activators
Every brand has a story. We transform them into an impactful and captivating reality. Our passion for creativity and innovation drives us to execute remarkable immersive environments and activations that leave a lasting impression.
Let's bring your idea to a Reality
We combine our wealth of experience with your brilliant idea to craft something truly unforgettable.