Build
Crafting is not just about materials; it's about precision, equipment, and business insight working in harmony. With our impressive 130,000 square feet of cutting-edge fabrication facilities, we create bespoke objects tailored to your design. From building grand stages and platforms or crafting objects of any size that embody the essence of your brand or product. We combine brainpower and brawn to construct platforms that showcase valor and excellence at every event.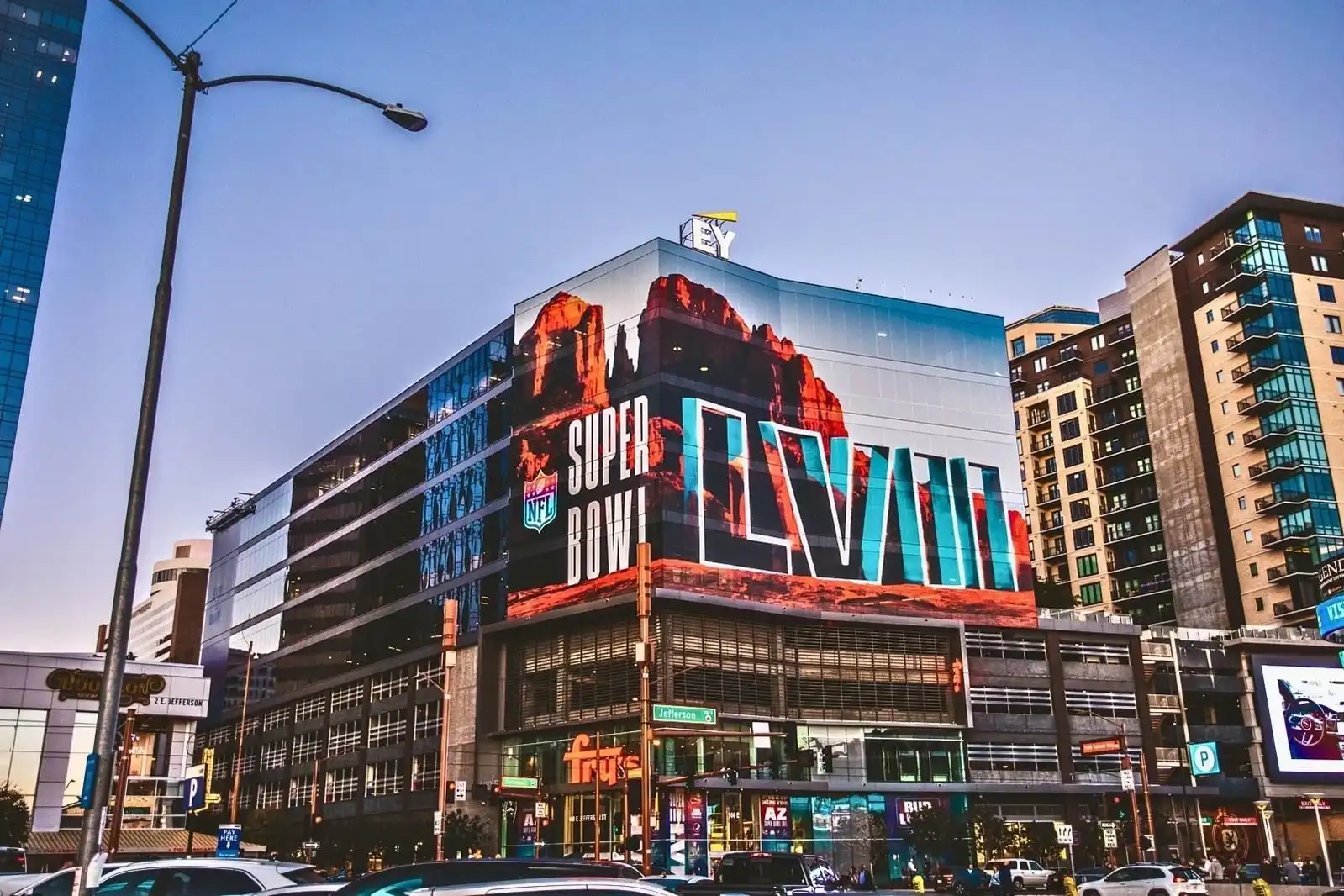 Super Bowl LVII: New...
Super Bowl 57 in Arizona! It's bigger than Ever. Super Bowl 57 was a landmark moment for us at bluemedia, as it marked the 4th time that our home state, Arizona, hosted this prestigious event and marks the 2nd time that bluemedia has the main contract vendor for all graphics in...
Protecting Formula 1...
Driving Success in Year 1 and Accelerating to Victory in Year 2 In the world of high-octane sports events, Formula 1 Miami is nothing short of legendary. And when it comes to elevating the spectator experience to a whole new level, bluemedia takes the driver's seat. Here's the...
The Mercedes Benz Stadium...
At bluemedia, we bring innovation to life through our dynamic and eye-catching building wraps. Our latest venture with Mercedes Benz Stadium was no exception. We were entrusted with the task of adorning this iconic landmark with high-resolution graphics, turning it into a...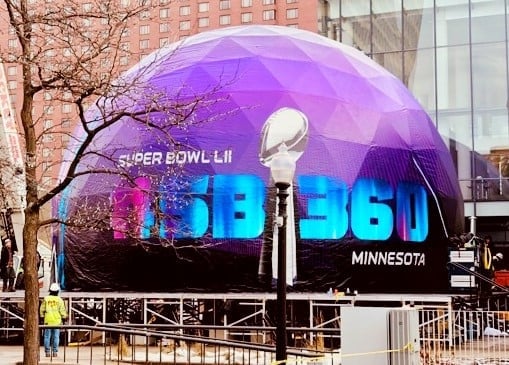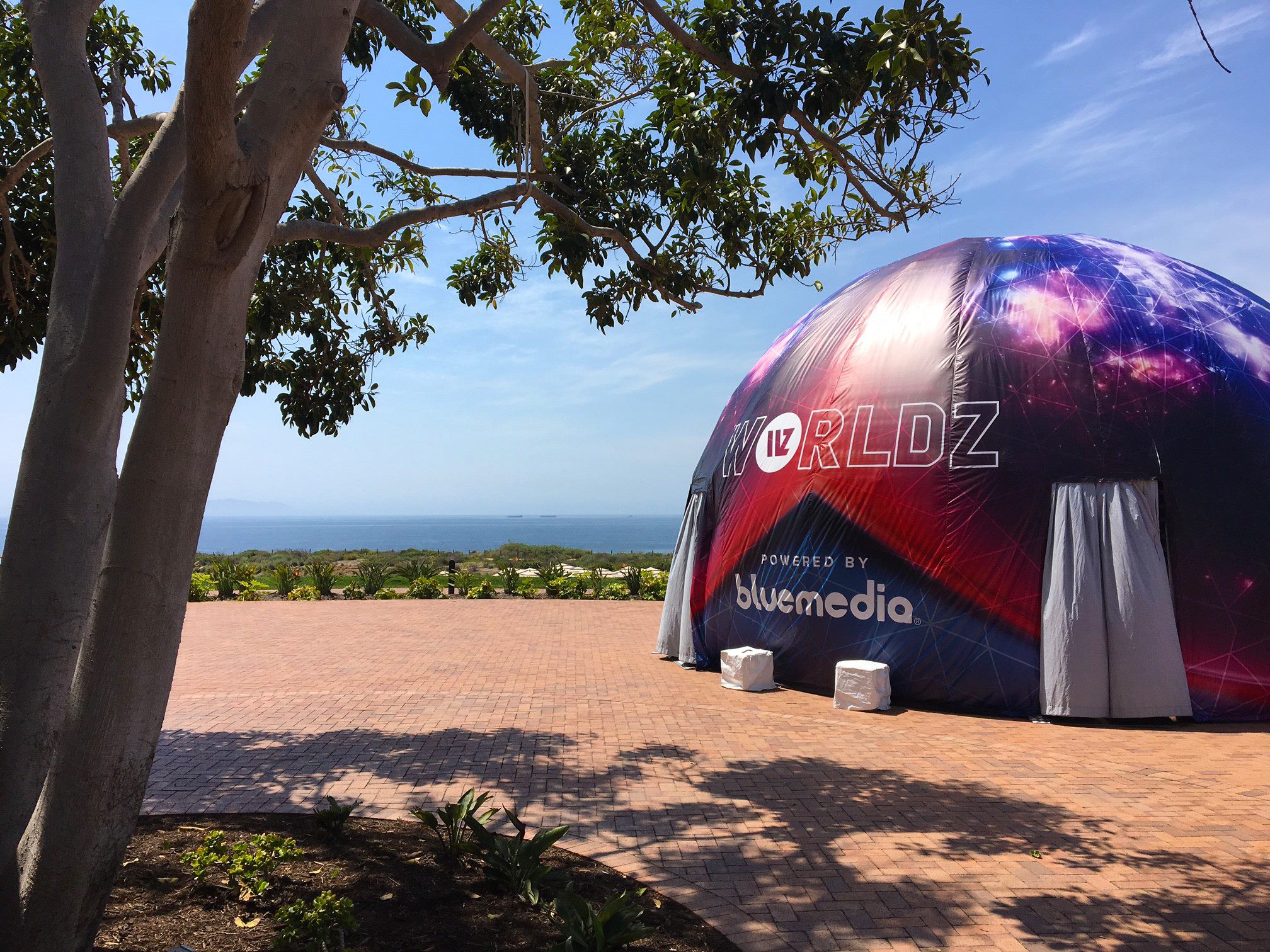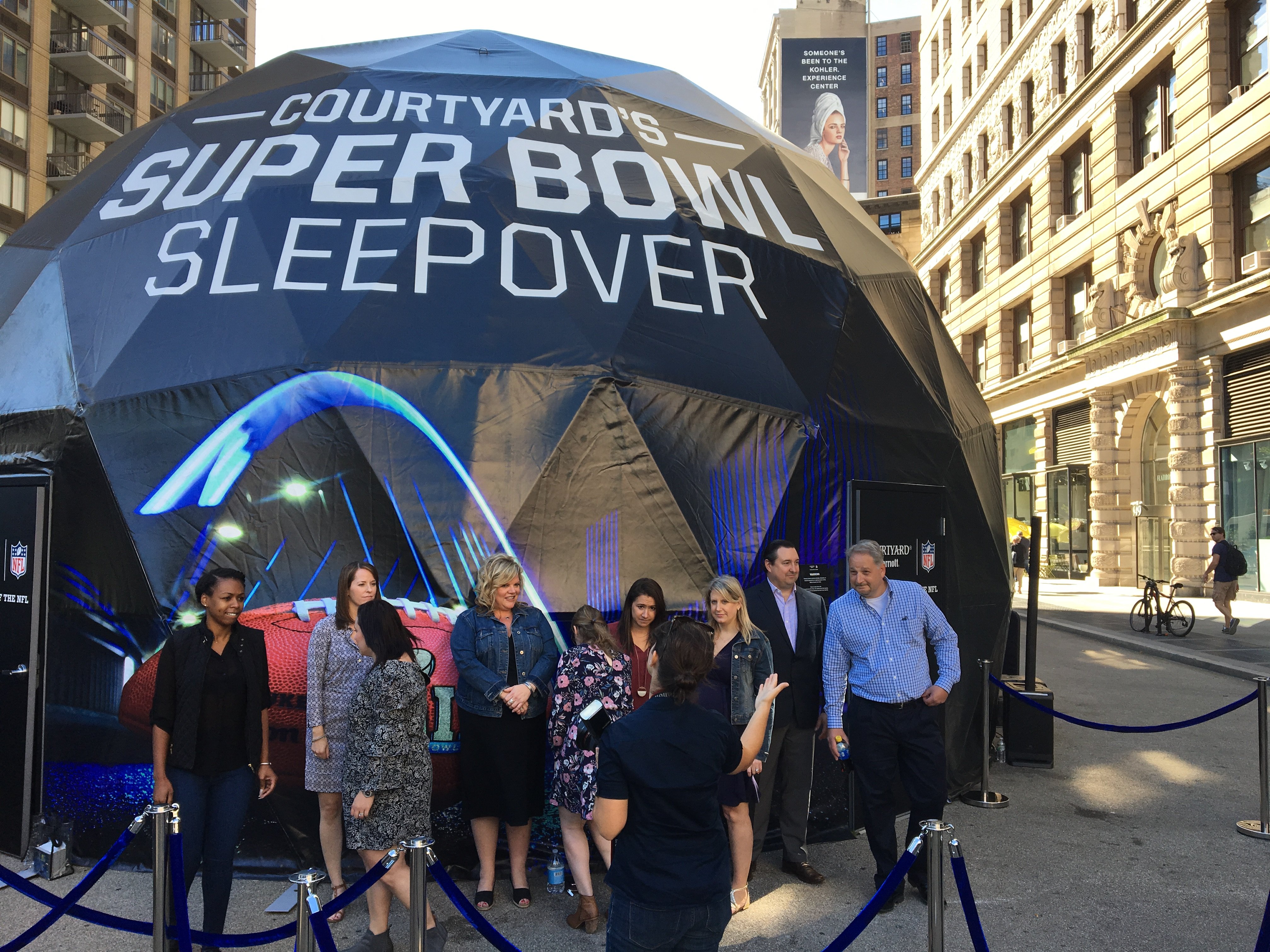 Unforgettable experiences...
In the ever-evolving landscape of event marketing, bluemedia has emerged as a pioneer in delivering unforgettable and highly customizable event experiences. Our experiential domes have redefined event environments, offering versatility, durability, and climate control, and can...
Iconic Super Bowl...
Transforming Super Bowl Dreams bluemedia is no stranger to creating extraordinary moments, and one of our standout projects is the collaboration with Marriott for the Super Bowl Marriott Sleepover Suite Contest. In the world of event management, few events are as iconic as the...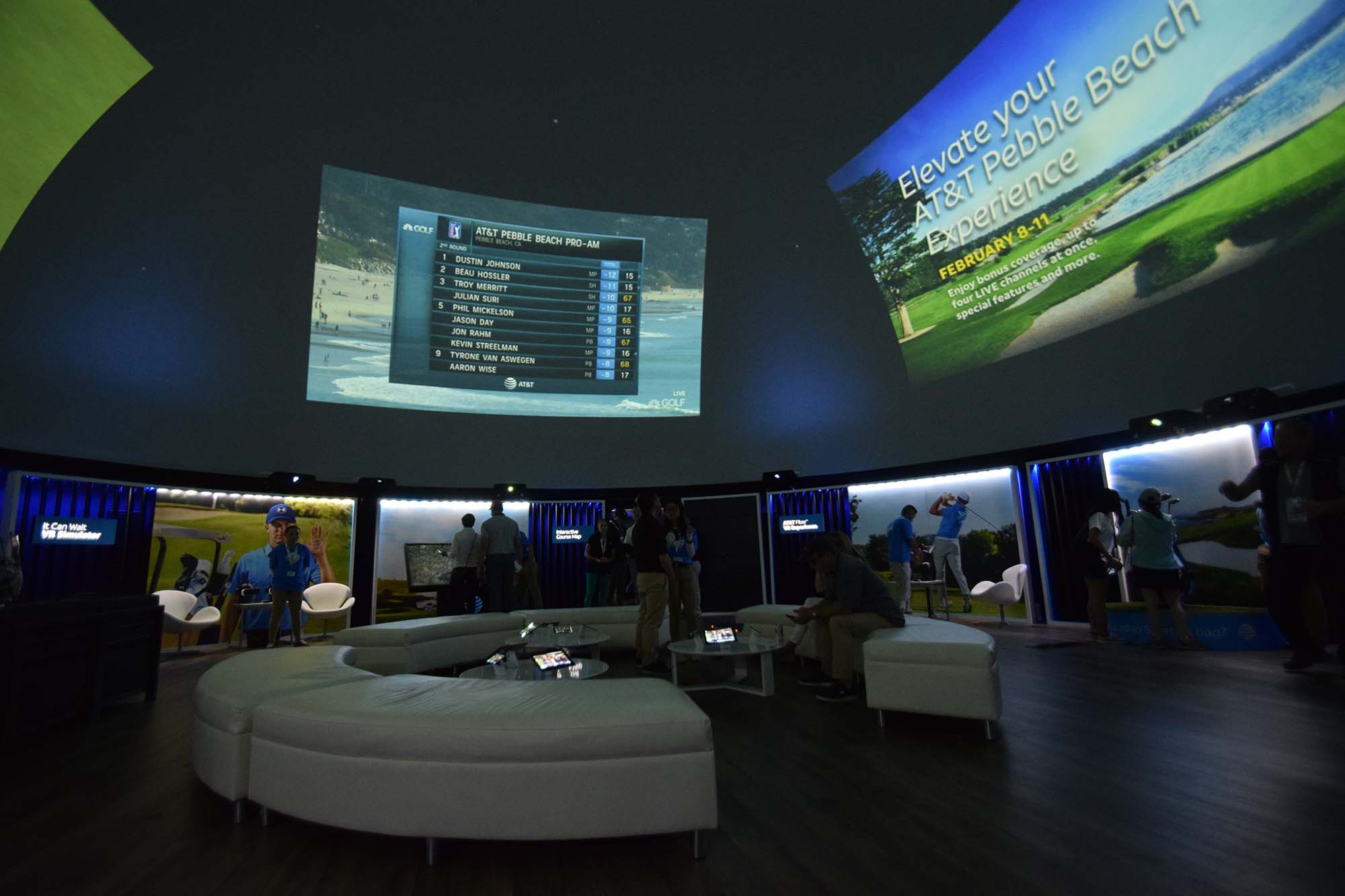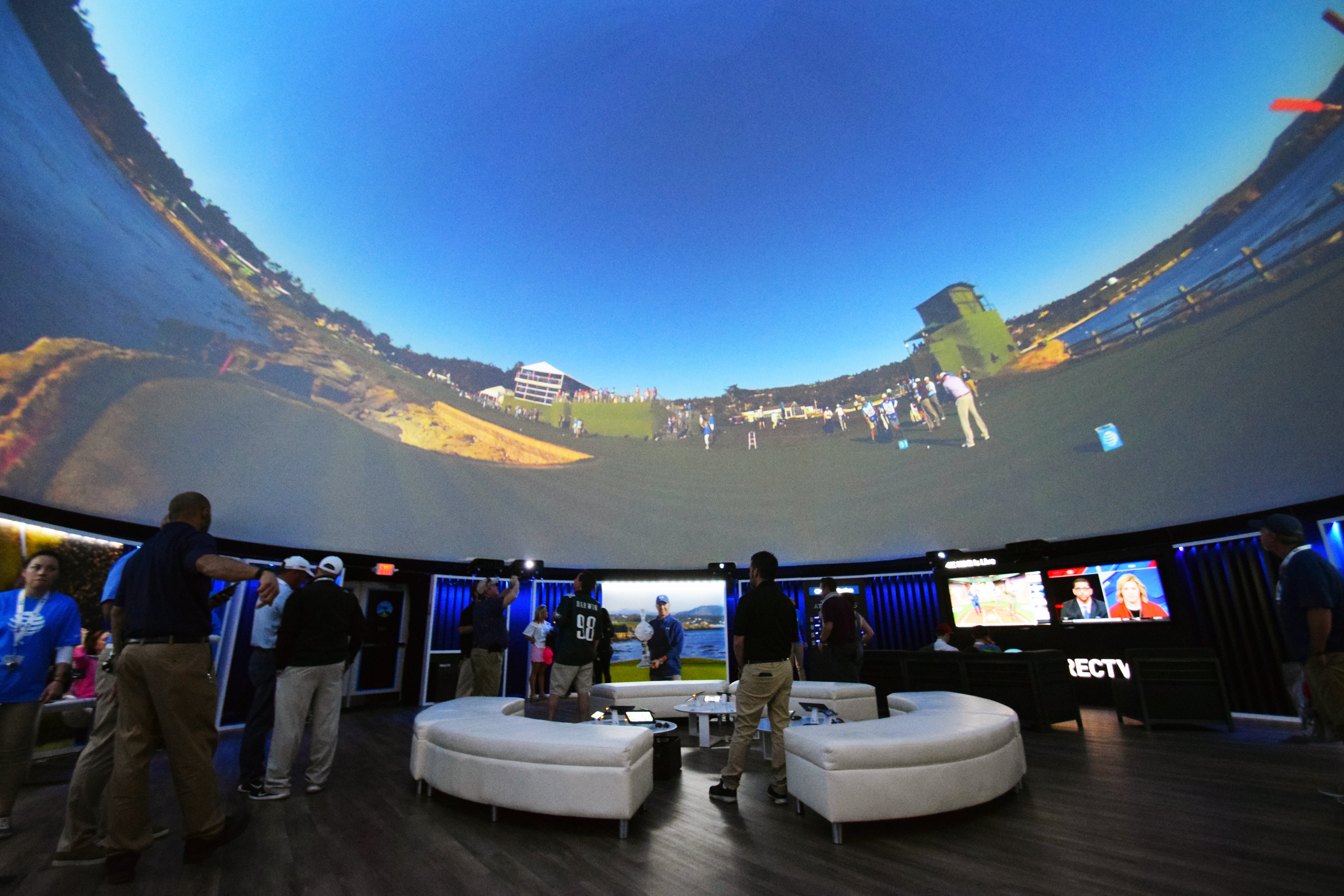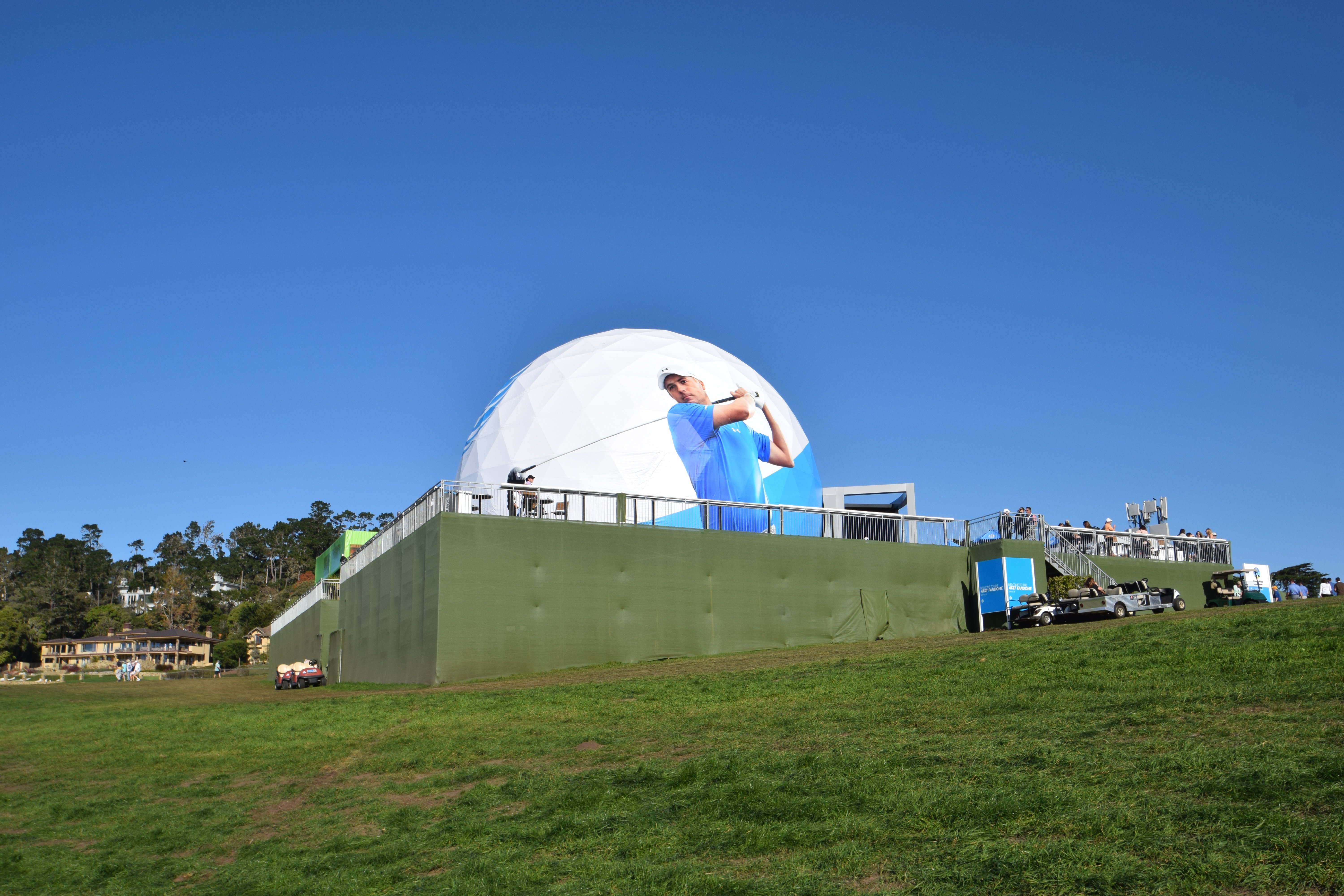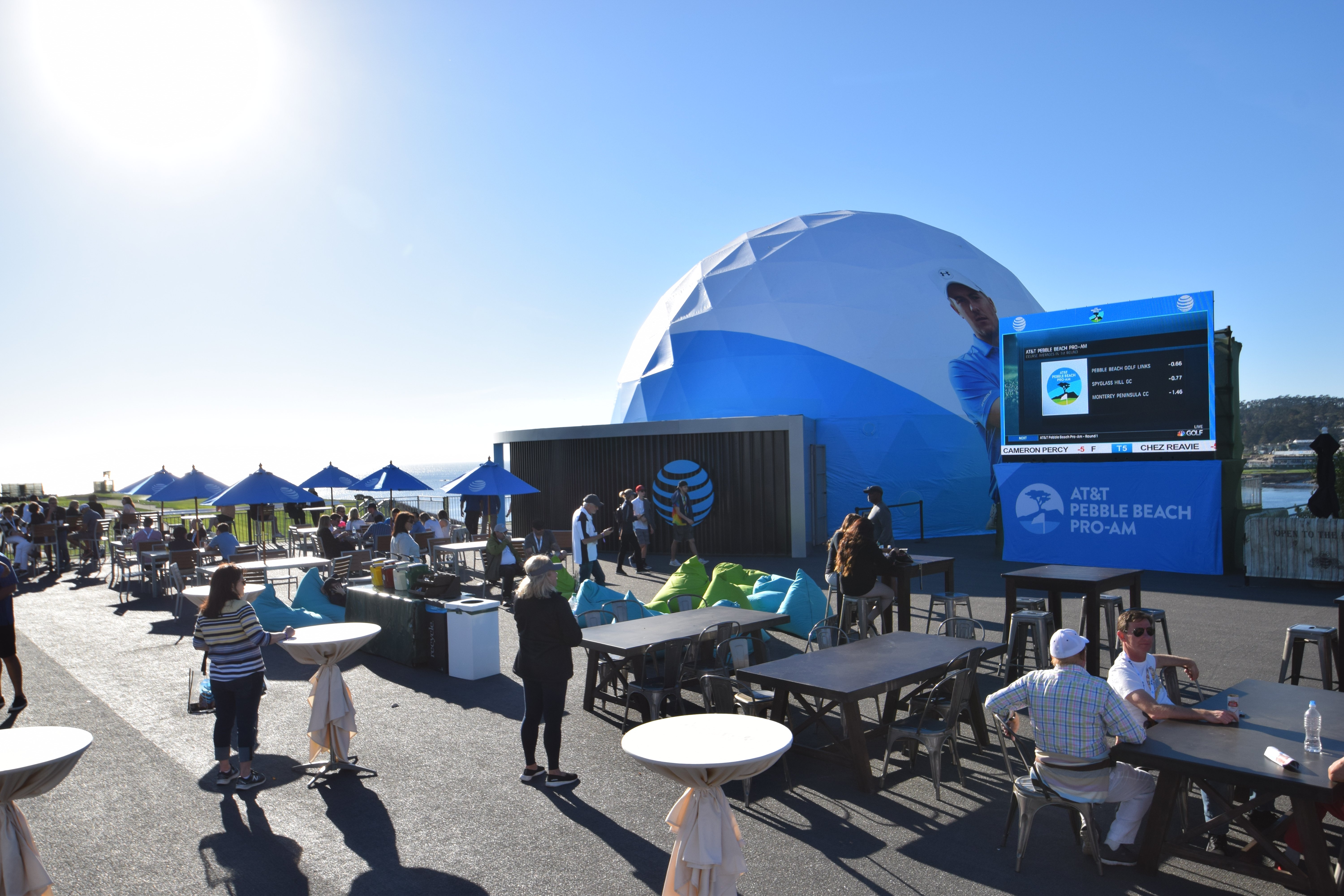 AT&T Byron Nelson: A...
AT&T FanDome at Byron Nelson Golf Tournament In the competitive landscape of live sports events, creating immersive and unforgettable fan experiences is paramount. For the AT&T Byron Nelson Golf Tournament in Dallas, AT&T partnered with bluemedia to spearhead a captivating...
Crafting Epic Festival...
bluemedia's Epic Encore with Outside Lands Our partnership with Outside Lands isn't just a business transaction. It's an odyssey, a testament to innovation and collaboration. From a cold call to the heart of the festival, we've grown and evolved. As we continue this remarkable...
Let's get started
We combine our wealth of experience with your brilliant idea to craft something truly unforgettable.